hmmm....
Sebelum ni aku ada cerita pasal En. Mito kan?
Last saturday kitorang pergi jenguk kat
Welly Advance
, sbb Moto Milia & Mofaz tutup.
Cari punya cari ada juga
En. Mito, Fauzy Edtion
.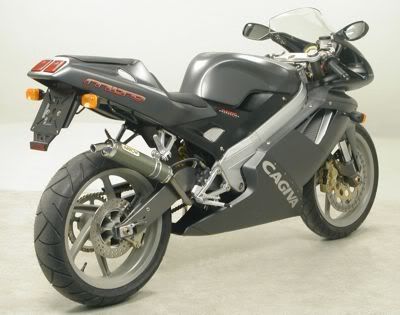 Huh! Tak handsome langsu
ng En. Mito tu. Dgn colour flat silver kosong,
muka cat fish
, buttock yang tak tonggek, hanya bentuk yang sangat sporty membuatkan aku rasa tak berkenan langsung! Dan bila tgk ekzos dia aku confirm bunyi tak best. Right next to him was
En. Aprilia
(model lama) tapi still nampak gah compare to En. Mito. Tapi aku tau bunyinya tetap sama dgn En. Mito. Hati sudah tawar nak benarkan En. Sayang angkut Mito bawa balik. Kalau nak cari "
Awek
' pun biarlah yang menarik kan?
Ronda puas2 dlm tu...hati terberkenan kat En. Kawasaki ZX-6R (2009). tapi harganya sangat
melubangkan
poket. Lubang
besar
okeh! Aku lepak kat dlm layan Ammar & Riana sambil En. Sayang layan motor kat luar. Aku tataula sapa gatal pergi hidupkan enjin En. ZX-6R tu...siap main minyak lagi...aku ni mmg lemah sikit dgr bunyi enjin camtu. Aku dah start rasa bunyi enjin tu menderu mengalir masuk dalam setiap pembuluh darah aku. Setiap deru nafas aku dah selari dgn bunyi deruman enjin ZX-6R tu. Geramnya aku! Mamat tu ramm lagikk...bulu roma aku dah berdiri ni. Sekali lagi dia ramm aku keluar jenguk En. ZX-6R yang sangat handsome ittew! Nasib baik dia terus matikan enjin. Aku tarik nafas lega. Aku tahu, En. Sayang dah jatuh cinta kat ZX-6R tu. Lupa terus pada Ninja 250 yang bunyinya Purrrzzzzz.....ZX-6R memang
kebaboom
!
En. Sayang tersengih-sengih bila masuk showroom. Aku dah paham signal dia tapi harganya sangattttt tak tahan,
RM68K
okeh! cuma masalahnya,
aku pun dah jatuh cinta
! huh! Bincang punya bincang dgn sales coordinator yang cool tu, kami decide postpone dulu niat. Kumpul sikit lagi down payment, stabilkan sikit financial baru angkut awek baru tu balik rumah. Bak kata abang tu, jgn gopoh beli big bike ni...esp bila jiwa sudah kacau! Tapi kesian tgk En. Sayang, dia dah
GILA BAYANG!